All students who live within the home zone described below (and shown on the Enrolment Zone map) shall be entitled to enrol at the school.
Starting at the intersection of St Heliers Bay Road and West Tamaki Road (these boundary roads excluded), travel east along West Tamaki Road (Shadwell Pl, Miniver St, Radcliffe St, Line Rd, Weybridge Cres, Paddington St, Elstree Ave, Courtland Avem Taniwha St, Clariville Cres, Inglewood St all included) to the end of West Tamaki Road and Tahaki Road (excluded). Travel south along the coastline towards the Panmure Bridge/Lagoon Drive. Then travel north along Lagoon Drive (odd addresses 5-29 and Panmure Basin Foreshore excluded) until meeting the intersection of Lagoon Drive and Ireland Road (excluded). Turn onto Jellicoe Road and head north (Pōtaka Lane excluded) until meeting Mountain Road (excluded) and following it west until meeting with Te Horeta Road (odd addresses 3-11 excluded). From Te Horeta Road follow the boundary of Maungarei (Mt Wellington) then travel across country to Morrin Road (even addresses 84-100 & College Road excluded. Homestead Drive included).Travel north along Morrin Road towards the roundabout and then continue east along Morrin Road (Stonefields Avenue excluded). At the next roundabout of Morrin Road, Felton Matthew Avenue (excluded) and Merton Road travel north east along the AMETI land parcel and railway line towards St Johns Road (excluded). Travel north along St Johns Road then turn east to the intersection of St Heliers Bay Road (excluded) and Apirana Avenue (included) and back to the starting point.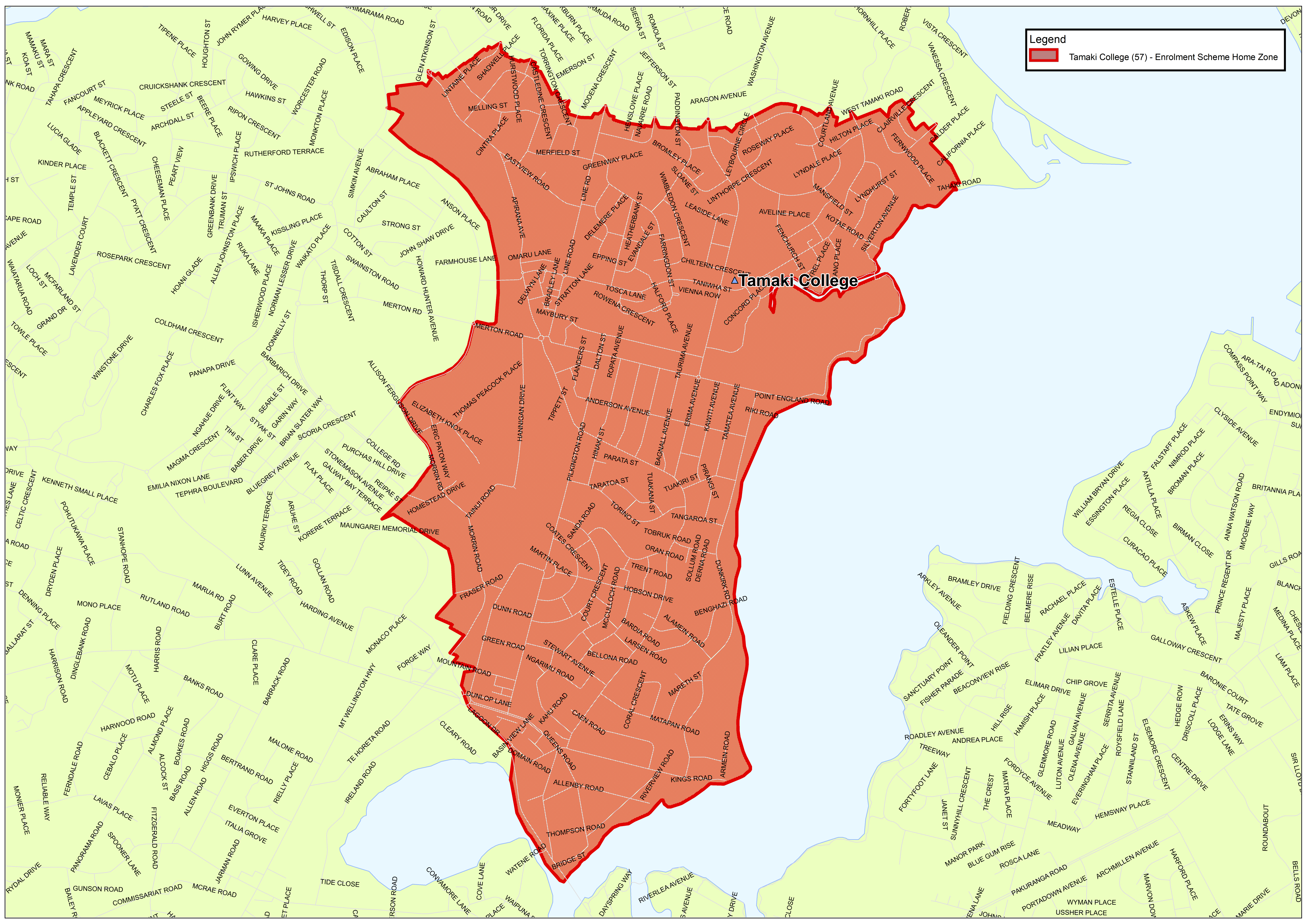 Search a street from Google Maps by entering in address box.